Student Involvement Fair (Fall 2021)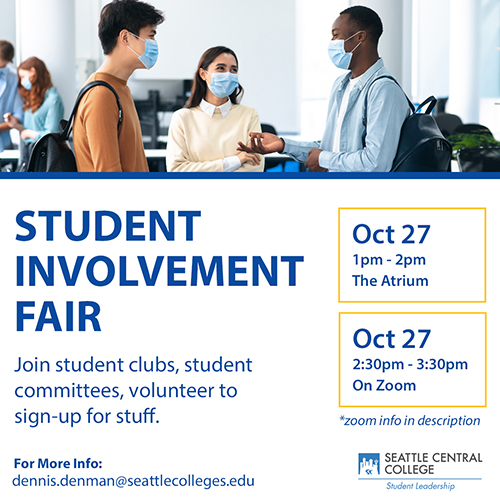 Student Clubs is making a comeback! In fall, over 50 students joined our Student Involvement Fair! 

Every 3rd or 4th week of the quarter, students can come to the cafeteria to learn about our many student organizations and boards (swag included)! This quarter, we also had an online event as well for students and clubs to accomodate those who couldn't come to campus!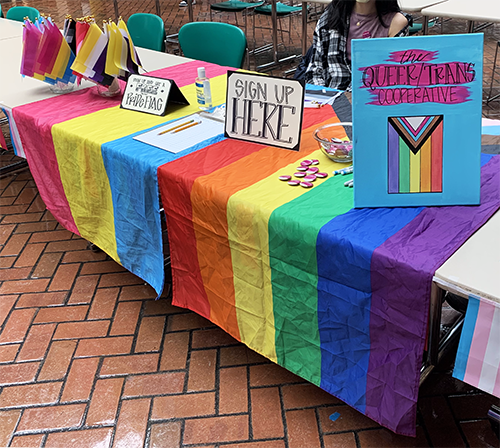 Missed the event? Forgot that amazing person you spoke to at one of our tables? Here's a list of all the clubs and organizations that joined:
Student Boards
Student Clubs
Learn Contact Info and more here.
Queer/Trans Cooperative
Spanish Club
NAMI (National Alliance on Mental Issues)
Dental Hygiene Club
Health and Human Services Student Club (HHSS)
And as usual, if you want to create your own student club, click the button below to get started. It's only 5 easy steps.