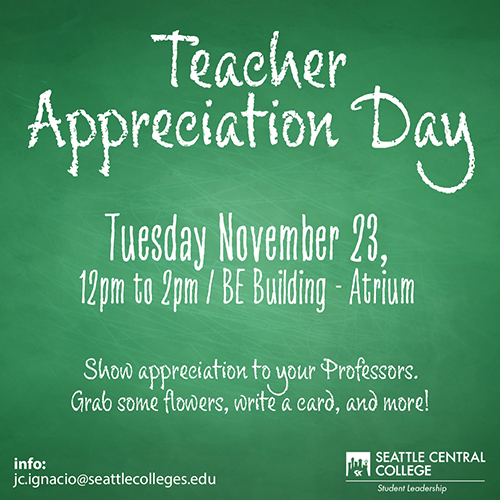 SORC celebrated Vietnamese Teacher Appreciation Day as a way to show appreciation to our professors at Seattle Central. 
Our In-person Event
We hosted our In-person event on November 23, right before the holiday weekend! Students and Staff could stop by the Broadway Edison cafeteria to write cards, gift flowers, and take home a Banh Mi (Vietnamese Sandwich). Our Health Education Center campus (HEC) also had a similar event going on at the same time! 
Our online Event
From now until December 15 (or until we get 100 posts), we have an online Kudos Board! Give a shoutout to your professors or fellow faculty by creating a short video or typing a short post!